A famous Georgian-British singer Katie Melua who already reached number one of British top chart with her previous 2003 album Call off the Search strikes back, this time with compilation called Pictures. Her original mixture of pop and funk together with guitar, violin or piano play attracted millions of fans and this new album won't be probably different. Melua is also known for her charity work which resulted into a short performance at 2007 Live Aid in Hamburg.
The Georgia-born singer songwriter's third studio album follows 2005's quadruple platinum 'Piece By Piece.' Produced by Mike Batt (Vanessa Mae, The Wombles), the record has been described as the third part of a trilogy of Melua albums, and remains faithful to the qualities that made her first two albums so successful. 'Pictures' is a collection of timeless jazz tinged pop ballads which further cement Melua's position as one of the world's most gifted artists.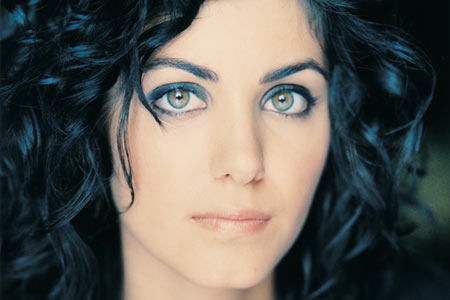 Ketevan "Katie" Melua born 16 September 1984) is a British-Georgian singer, songwriter and musician. She was born in the country of Georgia, but moved to Northern Ireland at the age of eight and then relocated to England at the age of 14. Melua is signed to the small Dramatico record label, under the management of songwriter Mike Batt, and made her musical debut in 2003. In 2006, she was the United Kingdom's biggest-selling female artist and Europe's highest selling European female artist. In November 2003, at the age of 19, Melua released her first album, Call off the Search, which reached the top of the United Kingdom album charts and sold 1.8 million copies in its first five months of release. Her second album, Piece by Piece, was released in September 2005 and to date has gone platinum four times.
Tracklist:
1. Mary Pickford (3:12)
2. It's All In My Head (4:03)
3. If The Lights Go Out (3:14)
4. What I Miss About You (3:48)
5. Spellbound (3:00)
6. What It Says On The Tin (3:44)
7. Scary Films (4:02)
8. Perfect Circle (4:01)
9. Ghost Town (3:31)
10. If You Were A Sailboat (4:02)
11. Dirty Dice (3:39)
12. In My Secret Life (4:23)

♪
♪
♪
Listen
Links:
homepage
,
wiki
,
torrent